Home > Healthcare Business Division
Healthcare Business Division

Our founder Hiroshi Morishita wished to create "the medicine that is easy to take, portable and storage", and developed "JINTAN" as well as unique encapsulation technology.
Based on our health philosophy as "Good health with safety and reliability", we have selected the best material and the highest quality production.
This basic idea has been inherited since the establishment of our business.
We promise to send the finest quality products to all of our customers who want to have every day with good health.
International business
■Health food products, Oral care product, Medical supplies, etc.
■Morishita Jintan's proprietary materials
【International Distributors】
Taiwan

Thailand

Hong Kong

Vietnam
Close
About Our Overseas
Distributors
Click here for details
Domestic Mail Order Business in Japan
Through our mail-order business via phone/postcard/online shop, we are selling our original products such as health food, medicines, food, and miscellaneous goods, as well as other company's products which are carefully selected by Morishita Jintan. (Mail order is available in Japan only.)
Domestic Retail Business of Japan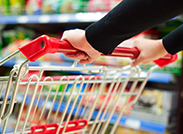 The domestic market of our products is spread out around Japan through wide range of retailers/wholesalers; such as department stores, drugstores, convenience stores, volume sellers and supermarkets.
For Medical Institutions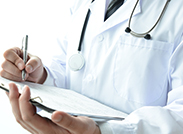 We offer the following products through medical institutions.
■ [ BabyD® 200 ] will provide 5.0 ug of vitamin D per drop.

If is a product designed for medical institutions to deliver daily recommended dose of 5.0 ug for infants from 0 to 11 months in just 1 drop.
■ [ Bifidobacterium Pearl ] is our unique triple layer seamless capsule that will deliver the bifidobacterium directly to intestine.

It is a food supplement recommended by medical institutions to provide bifidobacterium.
Close
About our products for medical institutions
Click here for details
OEM Contract of Supplements
Morishita Jintan offers excellent skill for supplements OEM to domestic/overseas various companies.
■OEM/PB supply not only of seamless capsules but also granules, pills, tablets, etc.
■OEM/PB supply of our company's existing bulk products (making products using our acid-resistant capsules, etc.)
■Fully integrated production from product design to manufacture, filling, and packaging

Healthcare Business Division